Activate your Optimum Mobile SIM card as soon as you receive it.
1. Sign in to MyMobile
2. Tap or click Activate service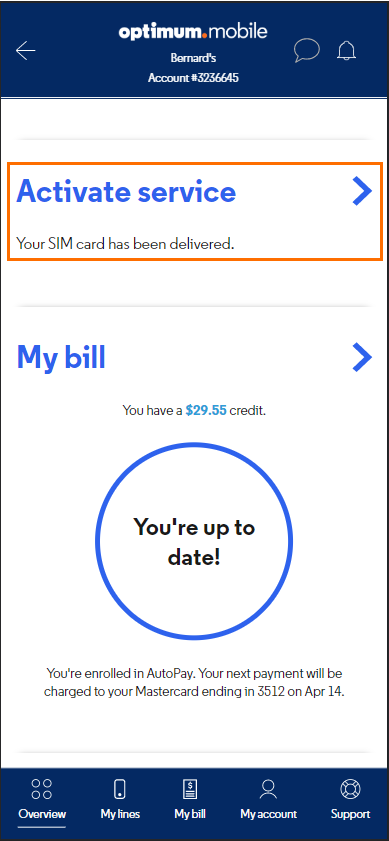 3. Tap or click the number you want to activate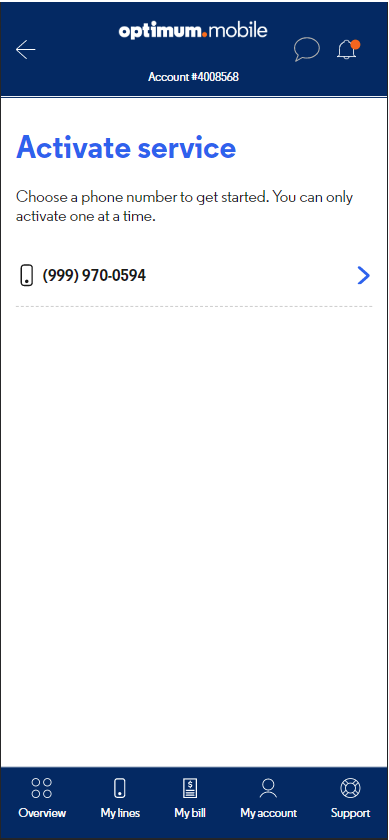 4. Select Activate now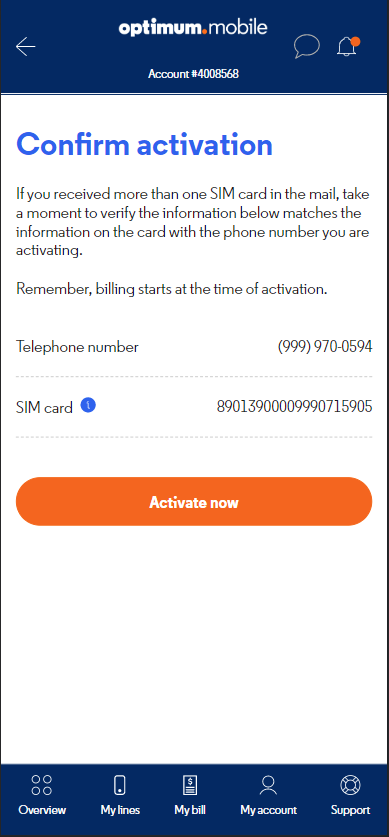 5. Tap Back to Overview. Your SIM Card will be activated in minutes.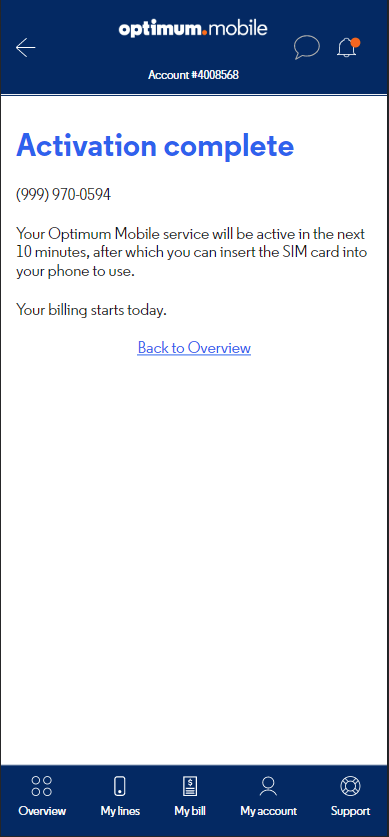 Learn how to transfer your phone number to Optimum Mobile.
For any other issues with activating your service, speak with an Optimum Mobile expert at 866.200.7186.