To update your credit card or debit card enrolled in AutoPay, follow these instructions:
1. Sign in to MyMobile
2. Tap My bill at the bottom of the screen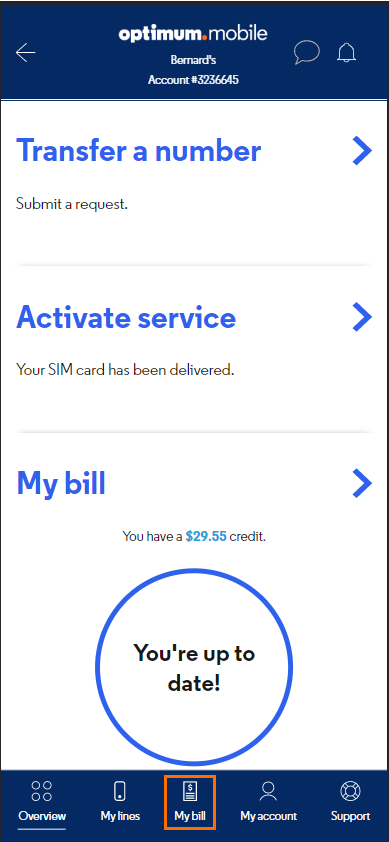 3. Tap Payment methods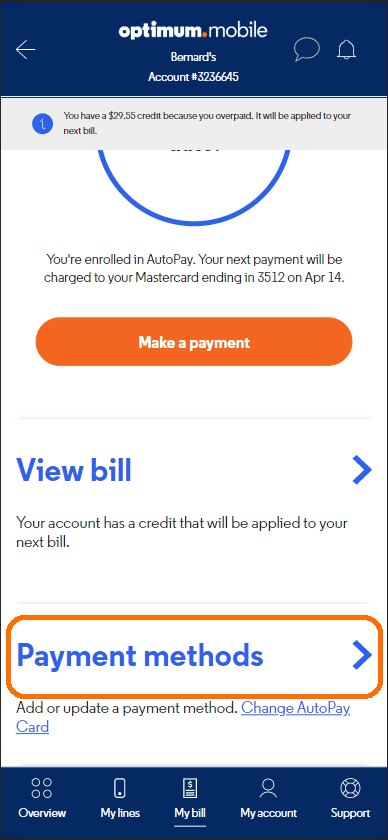 4. Tap Change Autopay card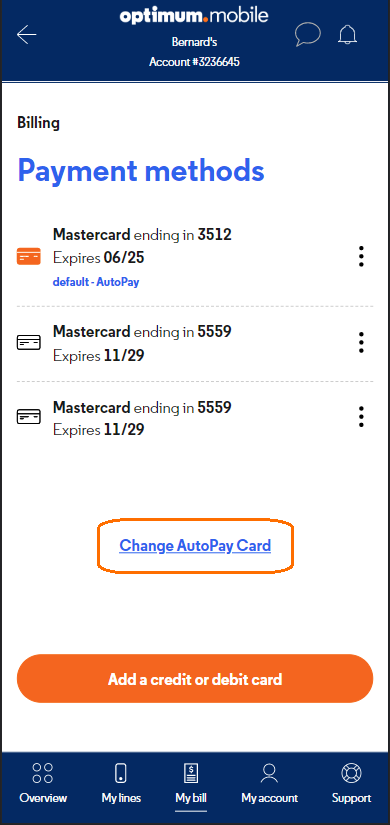 5. Select from the dropdown menu a different card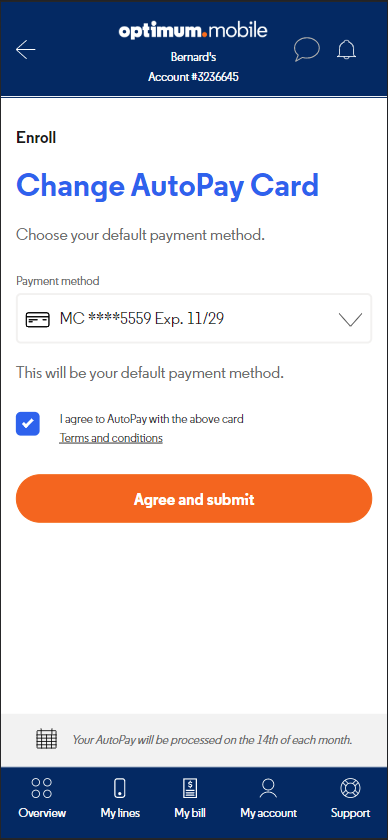 6. Tap to check the box "I agree to AutoPay with the above card"
7. Tap Agree and submit
Help
Our Optimum Mobile team is just a phone call away.