You can order a Daily or Weekly Travel Pass anytime, anywhere from MyMobile.
1. Sign in to MyMobile
2. Click My lines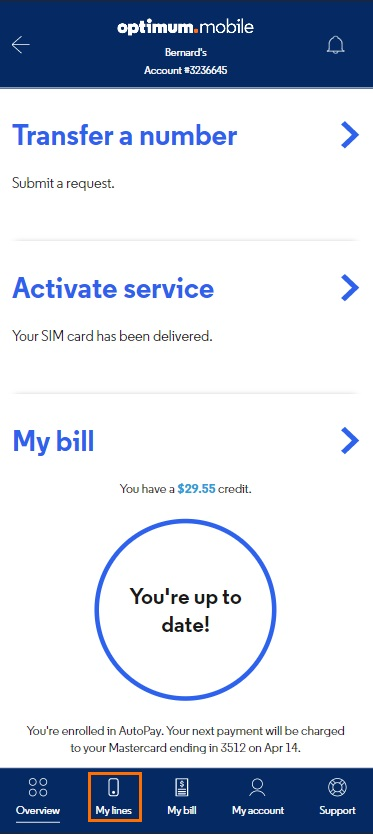 3. Select the line you would like to add a travel pass to
4. Click My add-ons
5. Click Manage travel passes
6. Identify the group to which you will be traveling and select Daily or Weekly, depending on your needs
7. Click Continue

8. Confirm your selected travel pack
Remember, our Travel Passes start immediately from the time of purchase and will be billed at the time of purchase.
Roaming data must be turned on if you are traveling abroad. Learn how if you have an Apple phone or Android device.