1. Sign in to MyMobile using another device (i.e.: Laptop, Tablet, or phone)

2. Tap Activate Service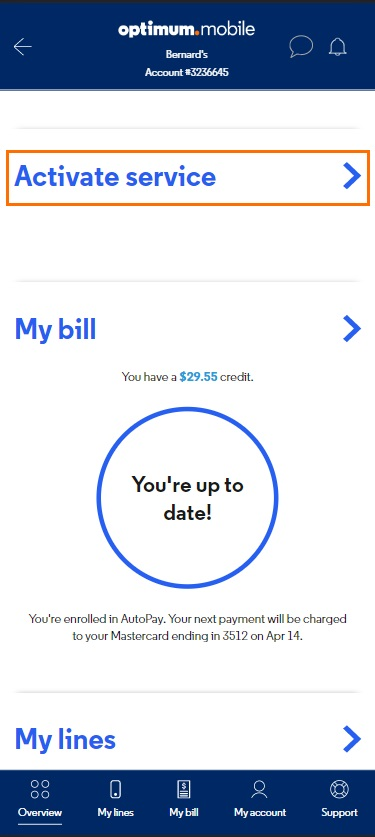 3. Tap the number you want to activate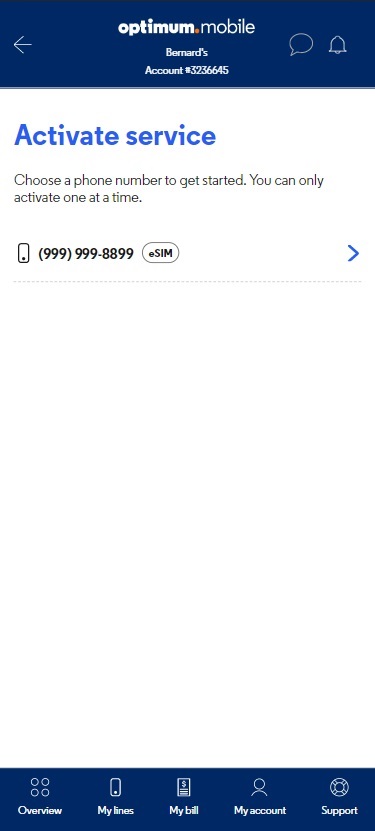 4. Read the instructions on your screen, and tap Let's go
- You must have an unlocked phone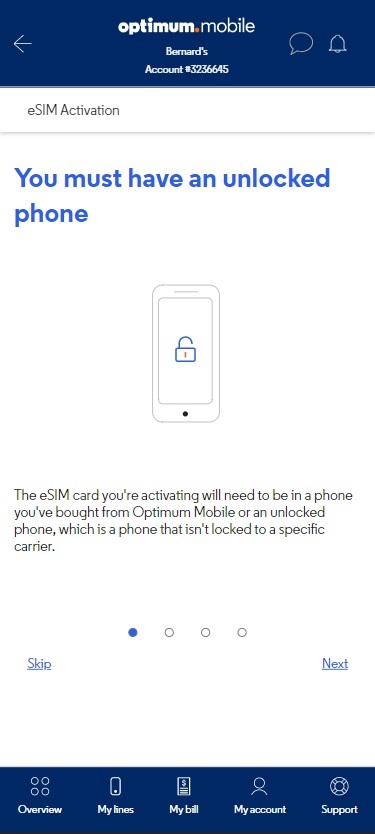 - Activate with a QR code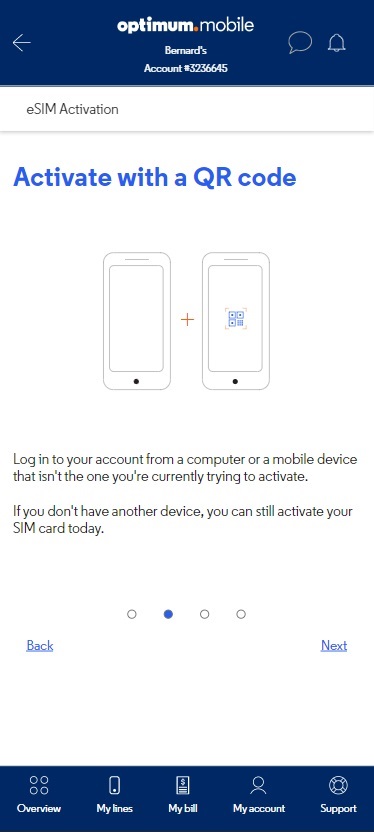 - Make sure WiFi is on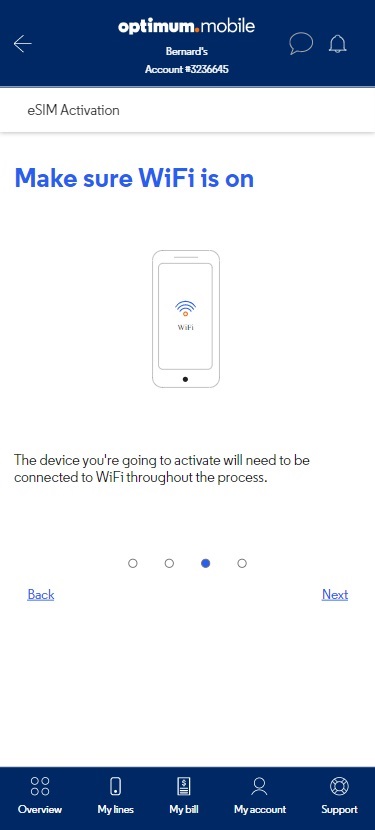 - Transferring your number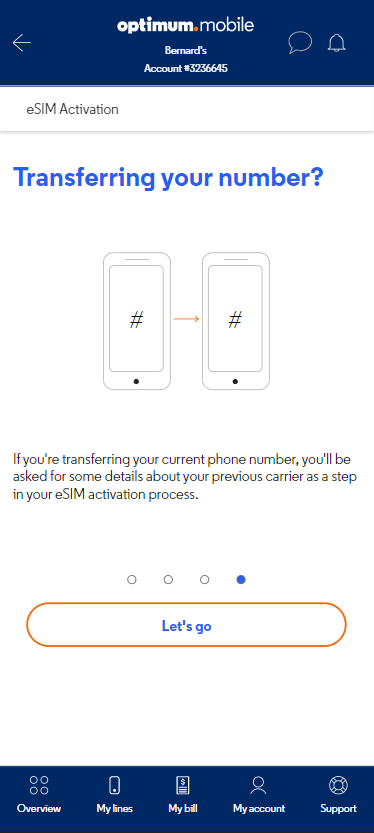 5. Under Activate with a QR code, tap Get started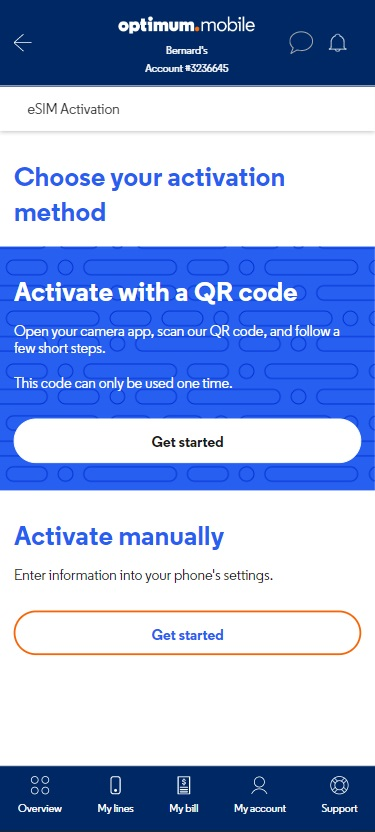 On the device you want to install the eSIM, follow steps 6 to 9.

6. Open the Camera app and scan your QR code
7. When the Cellular Plan Detected notification appears, tap it.
8. Tap Continue at the bottom of the screen.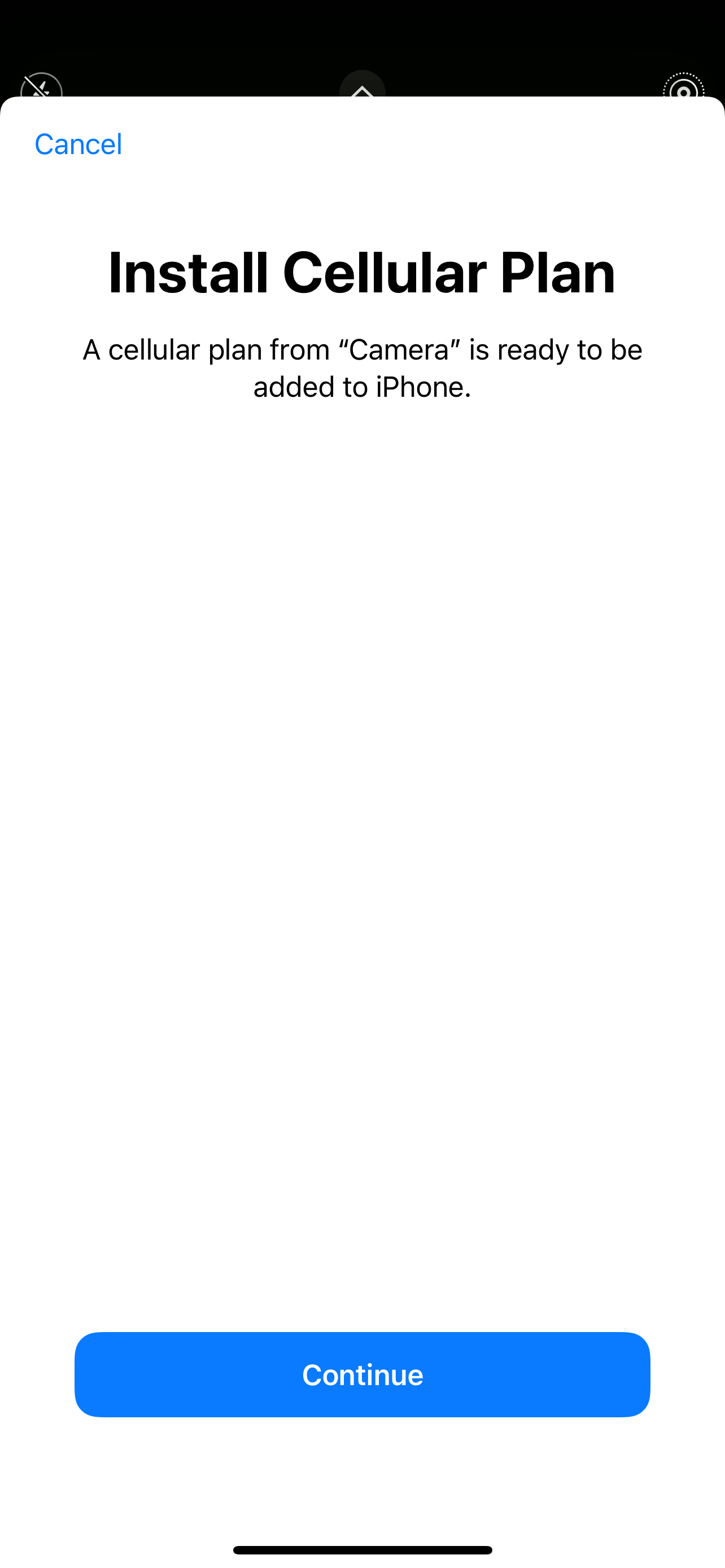 9. Tap Add Cellular Plan at the bottom of the screen.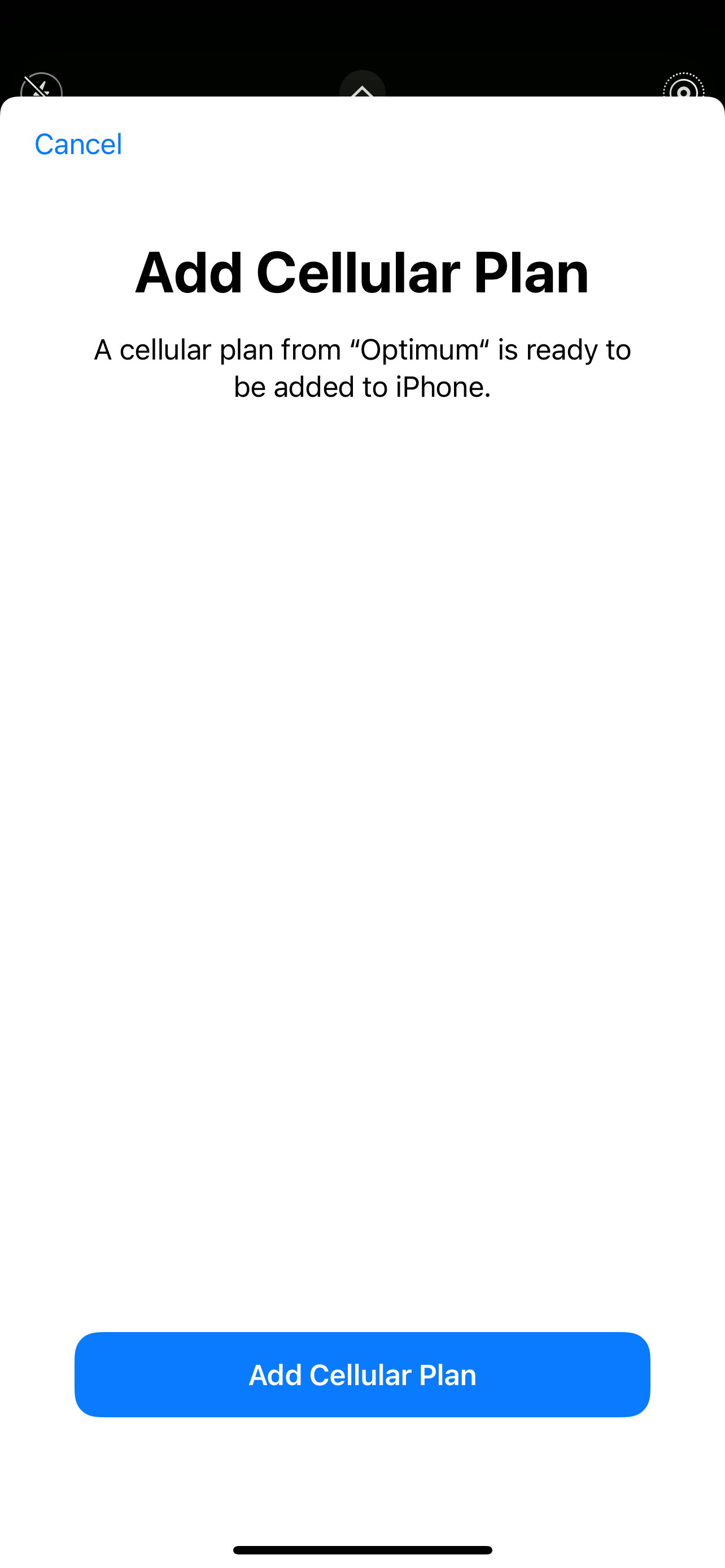 10. On the device you have signed in to MyMobile: Check the box below the QR code on MyMobile to confirm you have scanned the QR code. Tap Finish activation.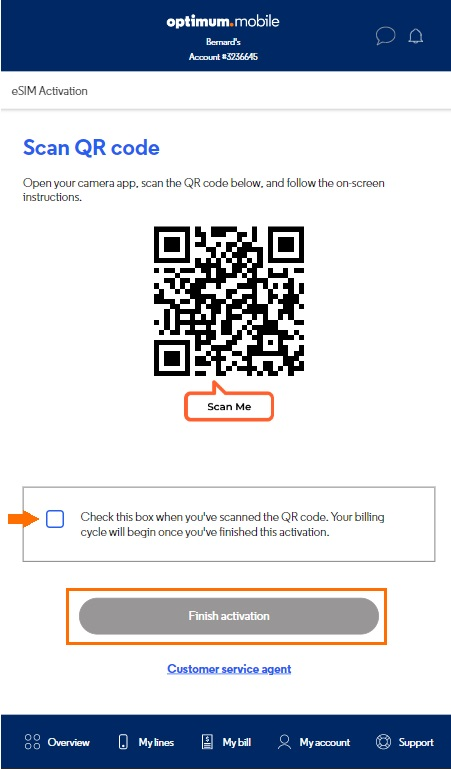 If you are porting your number, enter your Account Number, PIN, last four digits of your SSN, and ZIP code, then tap Complete Transfer.
Learn how to transfer your phone number to Optimum Mobile.
For any other issues activating your service, please tap or speak with an Optimum Mobile expert at 866-200-7186.