If you are on the go frequently or do not have unlimited data, there are several things you can do to make your data last.
1. Check your Plan
View your Optimum Mobile plan in MyMobile to see how much data you have available each month. If you go over your data limit, you can always add a data top-up. Learn how to add a data top-up here.
2. Monitor your data usage
If you're not on an unlimited data plan, regularly track your usage. Visit MyMobile to get accurate information about how much data you've used in your current billing cycle. Learn how to track your data usage here.
Also, monitor your data usage for a few months to check for ebbs and flows. If your plan's data doesn't cover your average usage, you may want to switch to another plan.
3. Enable WiFi whenever you can
Whenever possible, use WiFi instead of cellular data. This applies to your home, but also when visiting friends and family with a protected network. If you're safely browsing, it may also be okay to use public WiFi at restaurants, coffee shops, and stores.
We strongly recommend enabling WiFi and switching on WiFi Calling for continuous connectivity. Both settings allow you to save your data and enjoy premium call quality where you are, including indoor environments that may suffer from weak carrier signals. Learn how to enable WiFi-Calling here.
4. Switch to an unlimited data plan
The surest way to avoid overage charges is to choose a plan that doesn't have them. If your plan doesn't suit your needs, consider upgrading to the unlimited plan.
5. Disable Autoplay videos in social networking apps
Autoplay videos in apps like Facebook, Instagram, and Twitter use data even when you're not actively looking at videos, so it's best to turn them off.
Facebook: Tap the More tab, select Settings -> Account Settings -> Videos and Photos -> Video Settings -> Auto-play and either select On Wi-Fi Connections Only or Never Auto-plays Videos.
Twitter: From your profile view, tap the Gear icon, select Settings -> Data -> Video Autoplay and then either choose Never play videos automatically or Use WiFi only.
Instagram: From your profile view, tap the Gear icon on the top, select Mobile Data Use and toggle the Use Less Data option.
6. Disable Media Auto-Downloads on WhatsApp
If you're a heavy WhatsApp user and the auto-download feature for media such as photos, videos, audios and documents is enabled, you may be consuming a lot of mobile data. Disable the feature over a cellular network.
You can do this by launching WhatsApp, tapping Settings and navigating to Settings > Data and Storage Usage, and tap the Photos, Audios, Videos and Documents options, and switching to WiFi instead of WiFi and Cellular, which is the default.
You can also calibrate your iPhone or Android phone to save more data.
How to save data on your iPhone
1. Stop using cellular data for certain apps
Go to Settings -> Cellular and scroll down to see a list of all installed apps. Here, you'll see how much data your apps are consuming. If you're accidentally using data from an app that's not necessary to have enabled, you can disable Cellular data for the app by using the toggle next to the name.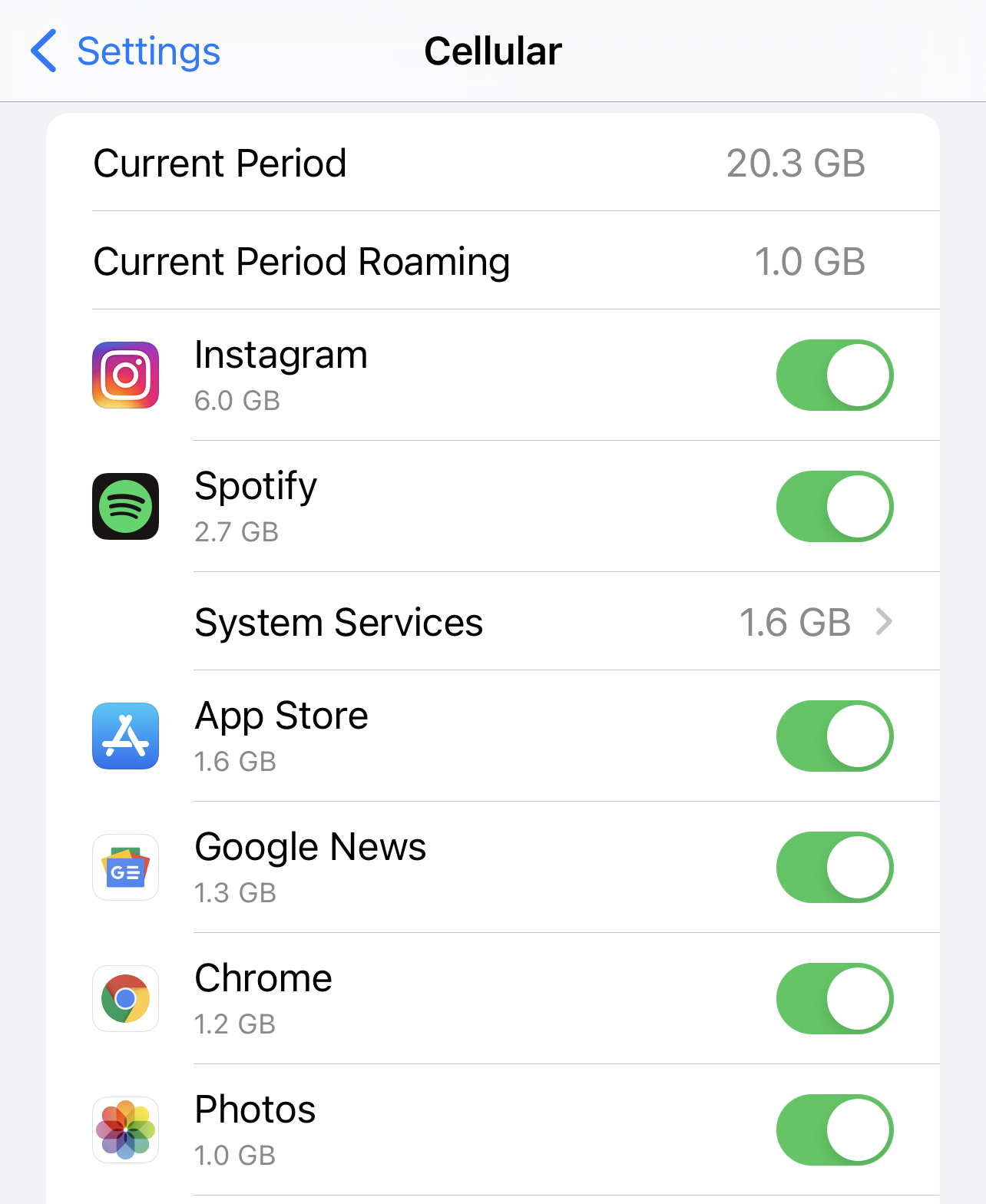 2. Disable cellular data for iCloud Drive
iCloud Drive sync files in the background reliably but could be doing so and consuming a lot of data when you're out and about.
Go to Cellular, swipe to the bottom of the list, and toggle off the iCloud Drive option.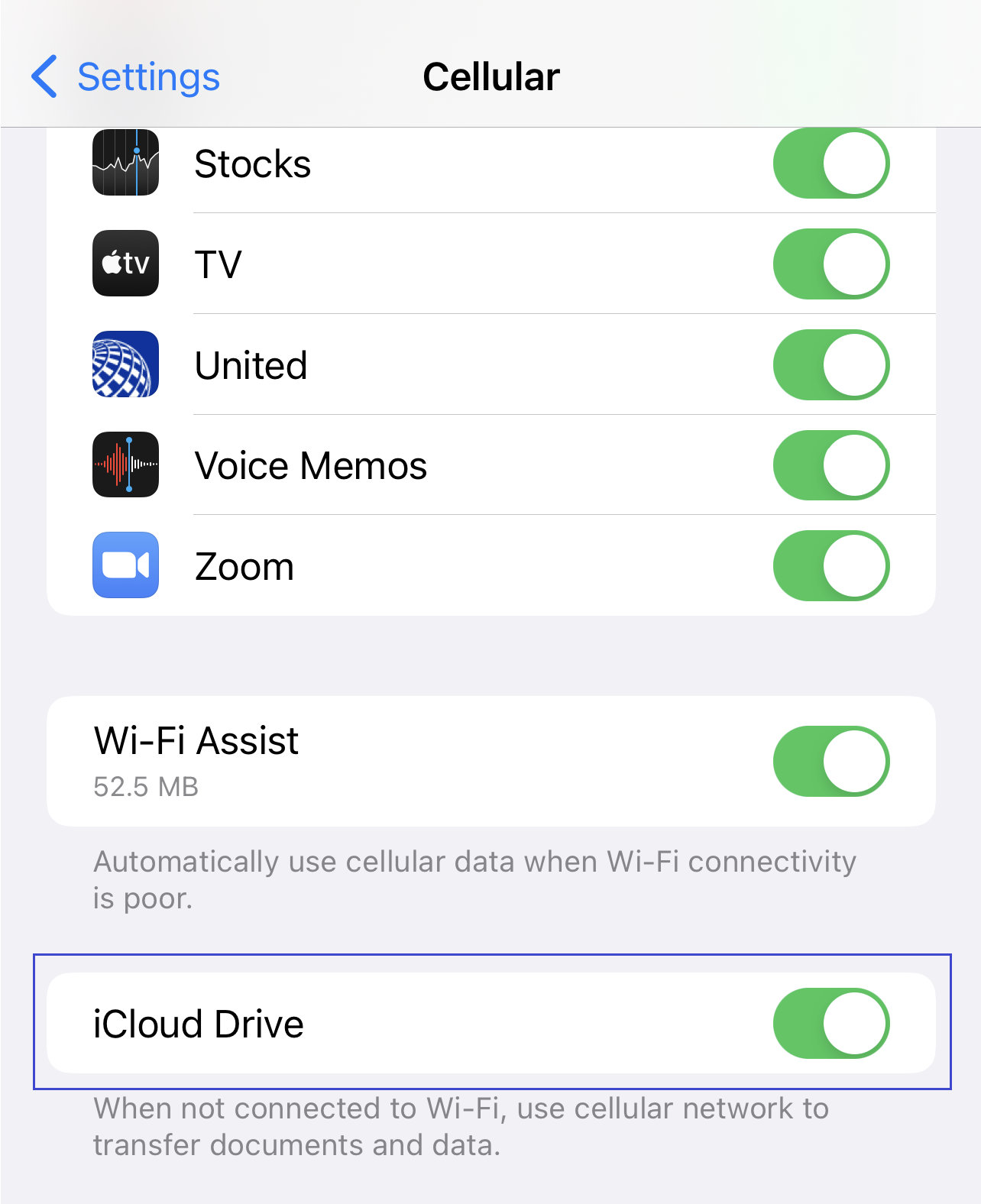 3. Disable WiFi Assist
Disable this feature so that when your WiFi is slow, you won't be automatically switched back to a cellular data network.
At the bottom of the Cellular option, tap the toggle next to the WiFi Assist button to turn this feature off.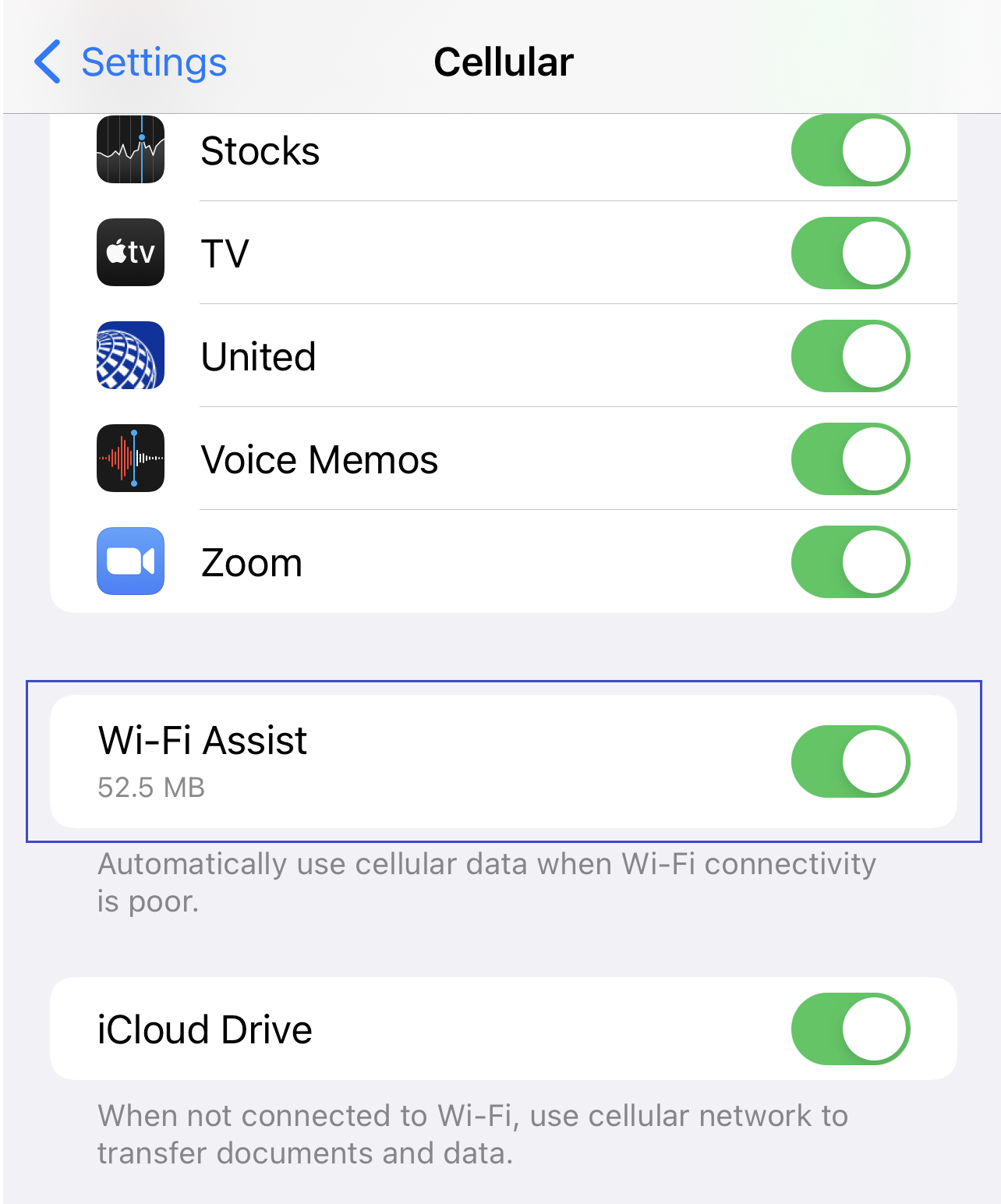 4. Disable app updates over cellular
From Settings, go to App Store and make sure the Automatic Downloads toggle is disabled. Now, apps won't be updated automatically over cellular.
5. Disable Background App Refresh when on cellular
Background App Refresh continuously refreshes your apps in the background, ensuring that you have the latest data when you open the app. But this also takes up your mobile data.
Go to Settings -> General -> Background App Refresh -> Background App Refresh and switch to Wi-Fi.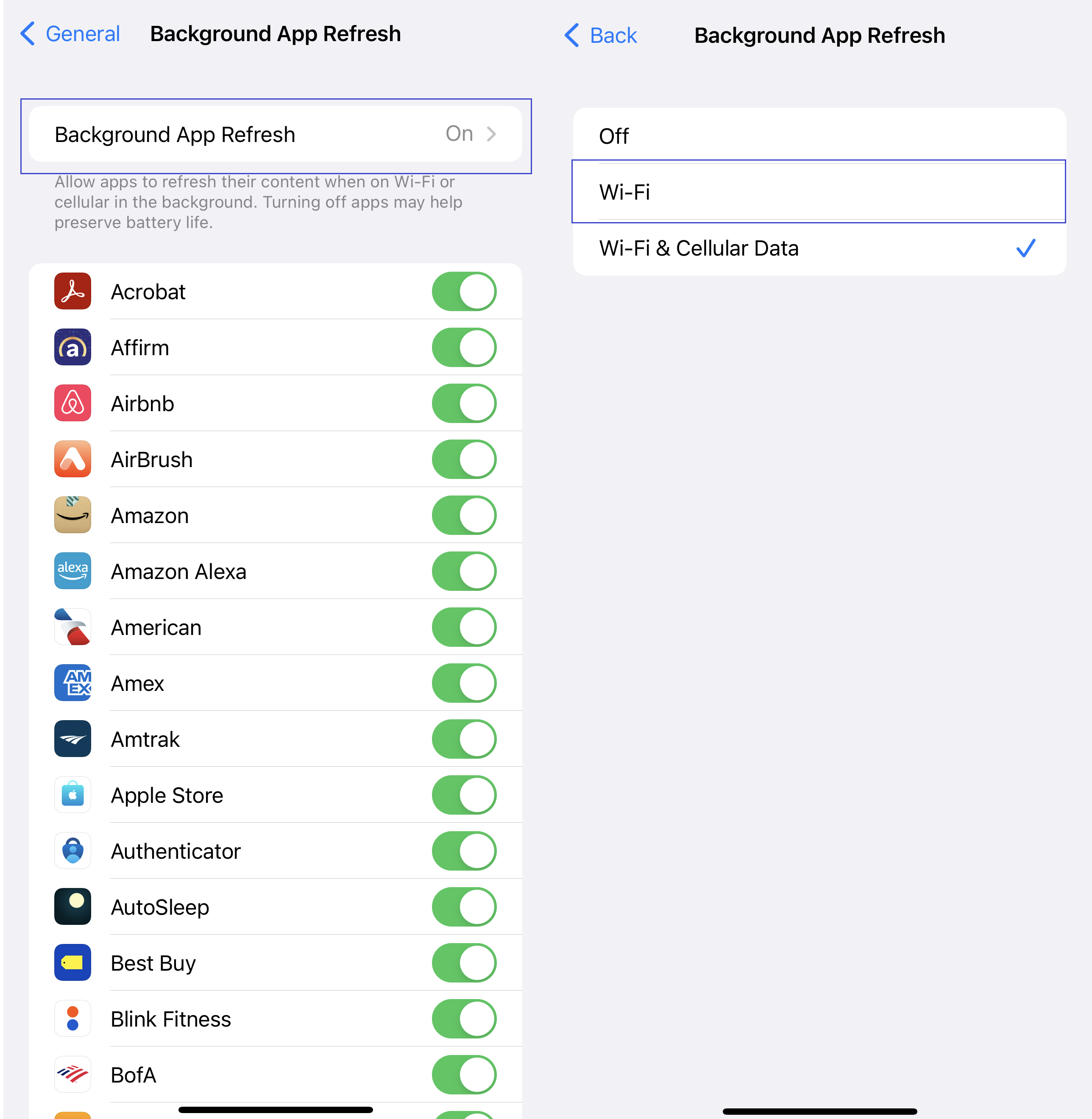 How to save data on your Android phone
1. Disable Auto-update apps
Google Play Store auto-updates useful apps without telling you. Turn off this option so it won't consume your data by updating apps constantly.
1. Open Google Play Store
2. Go to Settings > Auto-update apps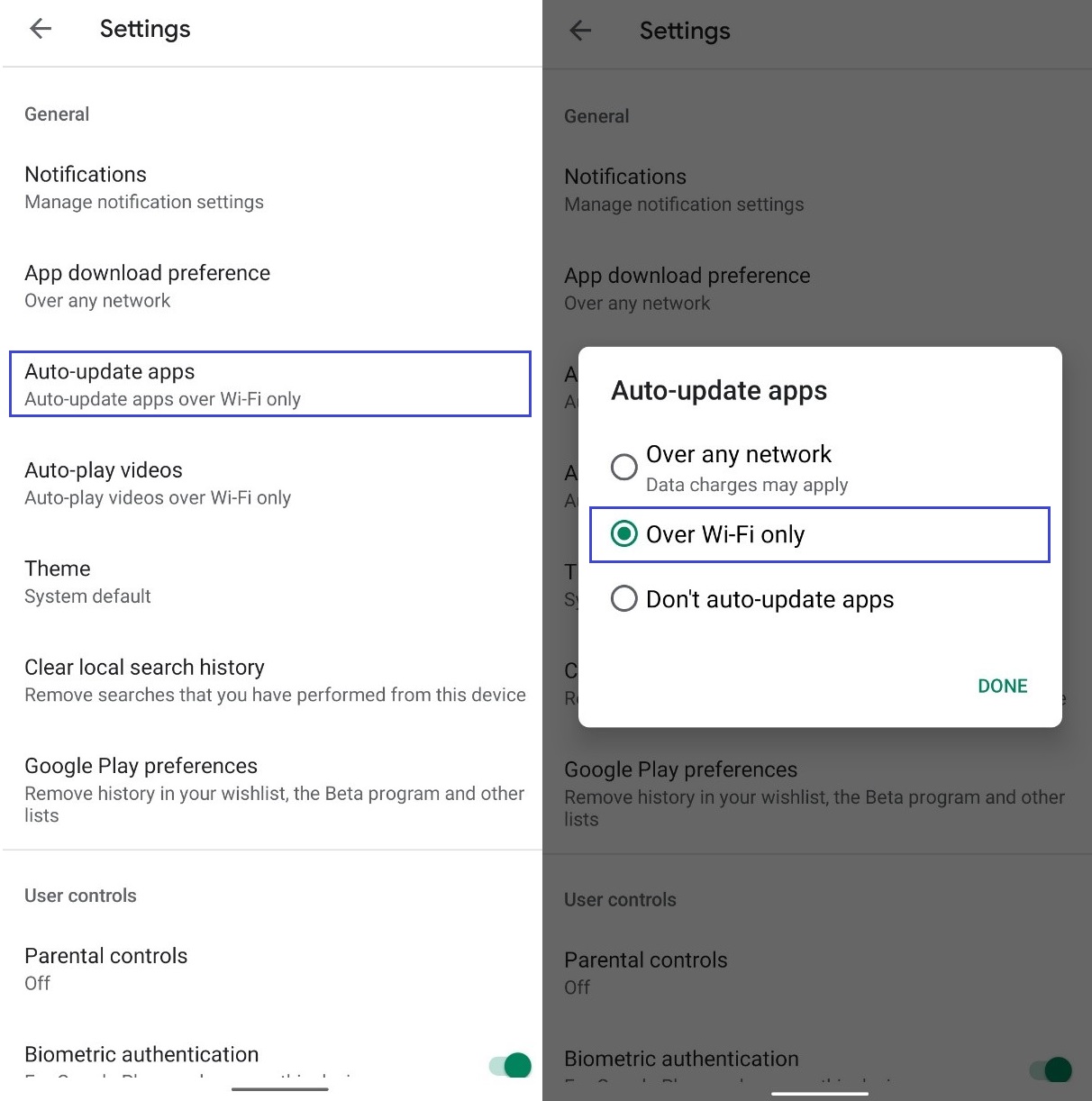 3. Select Over WiFi only
2. Enable Data Saver
Switch on this feature to prevent apps from consuming data in the background and even in sleep mode.
1. Go to Settings > Network and Internet > Data Saver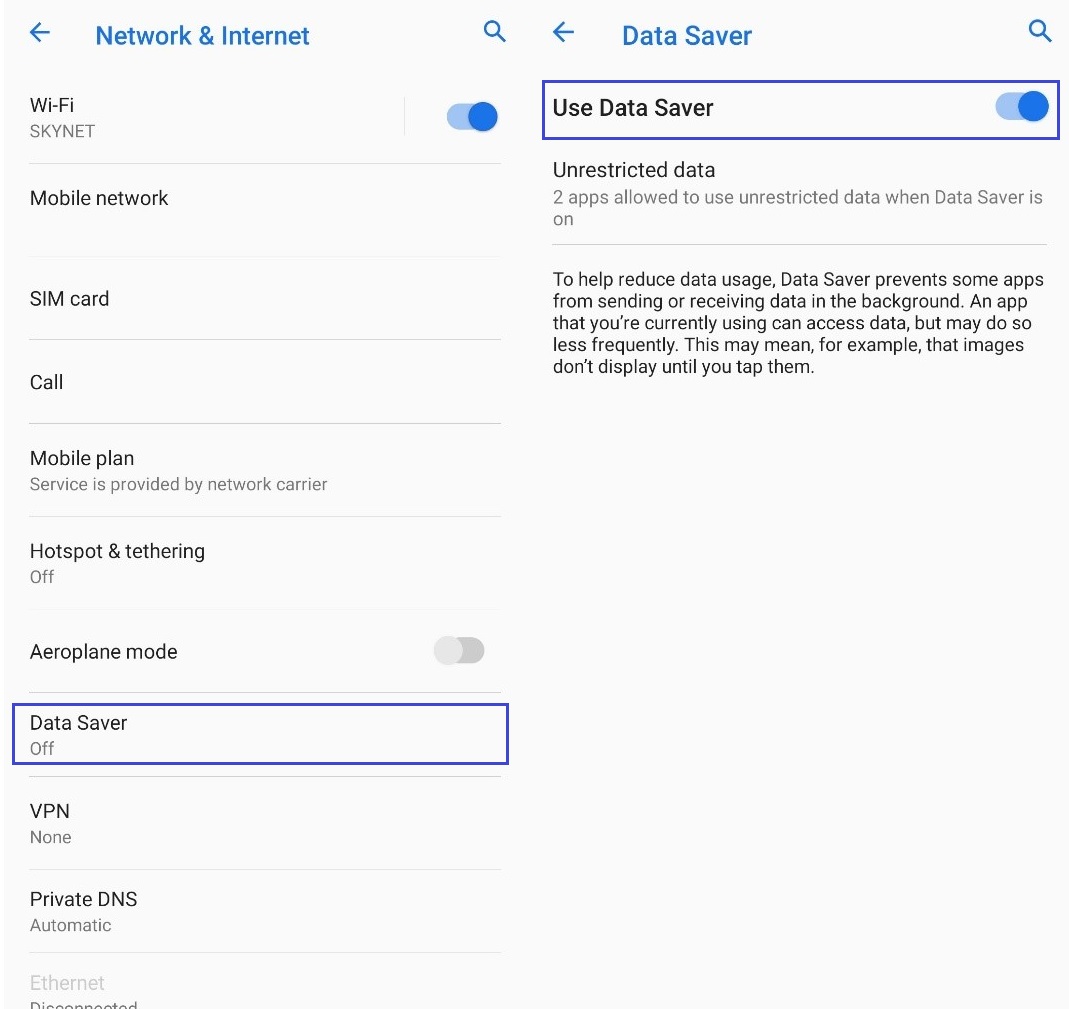 2. Enable this feature using the toggle.
3. You can further select which apps you want to access data in the background, even after the Data Saver is on.
3. Disable Auto-sync
This feature uses data to check if anything on your phone needs to be synced to the cloud. Some other apps also use this feature to keep itself updated with your account.
1. Go to Settings > Accounts
2. Scroll to the bottom of the page and disable Automatically sync data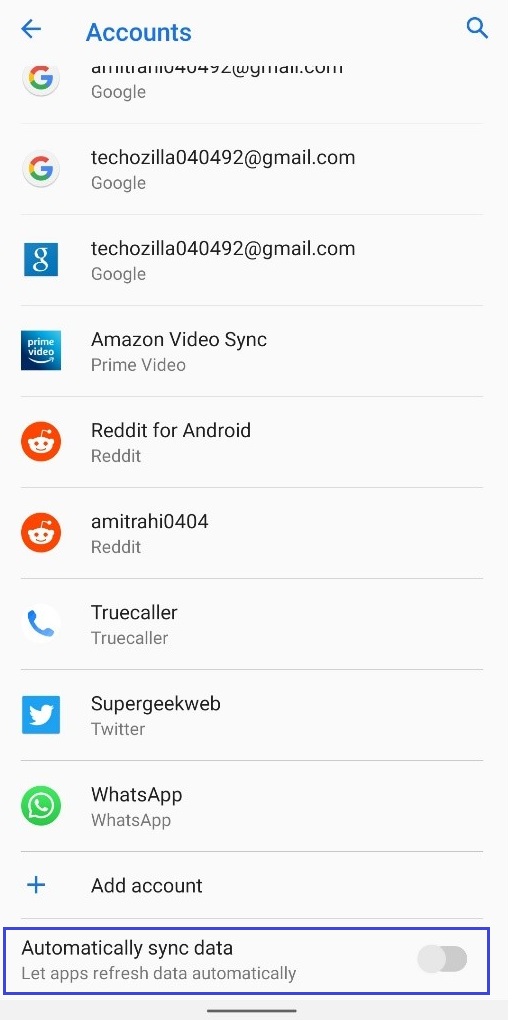 3. You can also disable this from the quick settings toggle in the notifications bar